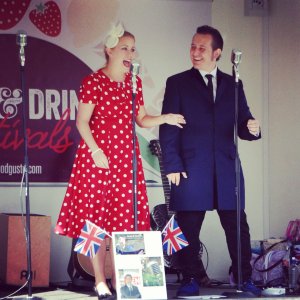 Food Gusto Food Fair
September 2016
Food Gusto Fayre in the Tamworth Castle, Pleasure Grounds. A Food Festival in Tamworth. I performed with 'The Jays Vintage' multiple times during the day.
What a lovely sunny day it was so the beautiful 1940s Andrews Sisters style Vintage Harmonies and Energetic 1950s Rock n Roll really added to the upbeat atmosphere. The food was so really varied and most tasty. So many spicy flavours. One for next years diary... I need some of those amazing meat pies and samosas.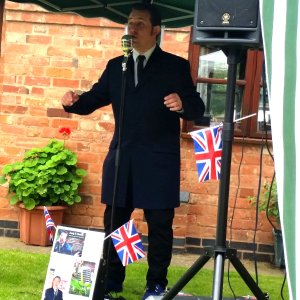 Norton Juxta Twycross Summer Village Fete
June 2016
I provided live music beside the swimming pool as people had a cream tea. This included: barbecue, cream teas, coconut shy, skittles competition, vintage steam engine, delicious home made ice cream, stalls and the annual dog show.
I performed "Teenager in Love" live on the top local radio station TCR FM (www.tcrfm.co.uk).